Holistic Female Focused Sports Massage and Soft Tissue Therapy
Massage and Movement Packages for all women.
Scar Tissue Massage Therapy for Mastectomy, Hysterectomy, C Section scars and general scarring
Life events, repetitive movements, children, lifting, pregnancy, sports activities and lifestyles can all contribute to us feeling stiff and unable to move as much as we'd like.  Sometimes we are left in pain from injury or sports, or perhaps even from stress or a one off movement.  sports massage can help reduce pain and improve range of movement.  Using a variety of techniques, I can help you get out of pain and moving again optimally!
What you can expect from a samwilsonfitness Holistic Sports Massage:
In depth health screening and assessment prior to appointment
Postural and gait assessment on first consultation appointment
Sports massage specific to your area of pain, using various techniques such as STR (soft tissue release), MET (muscle energy technique) and trigger point therapy.
Abdominal massage and release if appropriate
Improvement in pain and range of movement
Effective but relaxing massage
A holistic approach with advice on all aspects of the client's lifestyle.  
A relaxing, nurturing environment, in which you can truly relax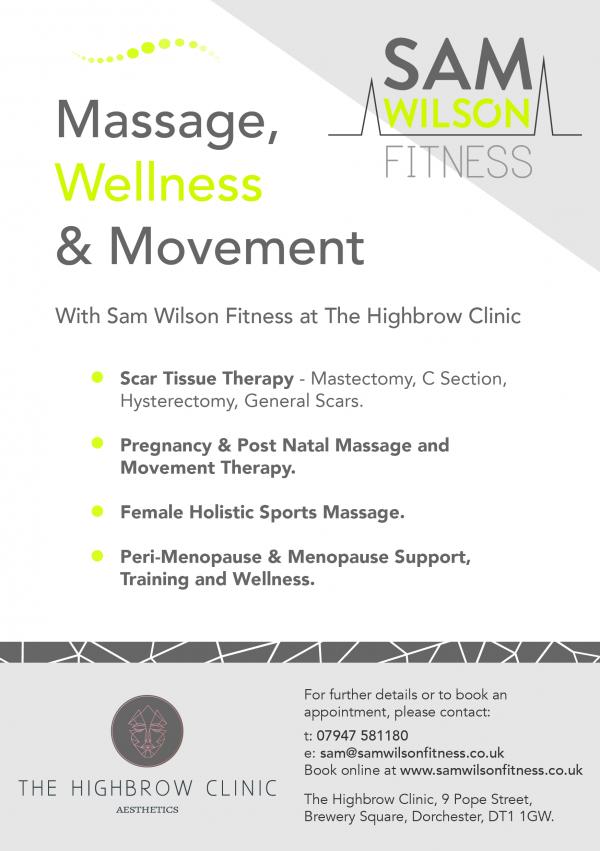 Postnatal Massage & Movement
This is an offering specifically for the post natal woman who would like to take some time for herself during the postnatal period.  I combine deep tissue massage with natural SongBird wax, a postural assessment, movement and nutritional advice if applicable
A stomach check is also offered to check for any separation (diastasis). The treatment takes place in a nurturing and relaxing environment.  This is a special treatment for women needing to relax and be taken care of. Suitable from the early postnatal period onwards.
Pregnancy Massage is a lovely way to ease tension and muscle aches during pregnancy.  Pregnancy can be a wonderful time, but it can also bring tightness and tension to the body, particularly in the later stages.  Combining sports massage techniques with relaxing massage can help with back pain, general aches and pains and specific areas of tension.  Movement advice is included if applicable.
Massage takes place in a mainly side lying position, so you can really benefit from a deep tissue massage, alleviating lots of the symptoms that pregnancy can bring.  
Suitable from 12 weeks onwards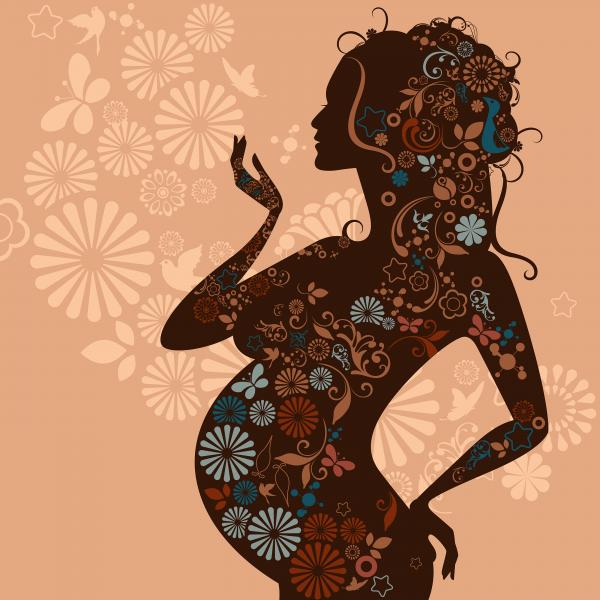 Scar Tissue Massage Therapy
Scarring can cause many issue in the body, including pain, restriction, a feeling of tightness and can often be sore.  Massage therapy can help ease restriction, encourage blood flow and recovery and release tight muscles and fascia around the scar.