Female Only Fitness - Live studio sessions & recordings to do at home!
Fitness programme specifically designed for ALL females (not only mums) who want to:
Improve health and wellbeing
Increase strength and stamina
Train with friendly, like minded women
Enjoy a variety of sessions every week
Enjoy motivating music with each session
Move away from a 'weight loss' driven industry
Focus on health and all the benefits it brings
Improve sleep, reduce stress
Understand the principles of good nutrition
Understand how nutrition and movement impacts hormonal health
Have fun whilst feeling challenged
Enjoy being part of a social circle of women; all ages, all sizes, all abilities
We offer a large variety of sessions to suit all females
We offer a large variety of sessions to suit all women. Weights, HIIT, Pilates, Barre Sculpt and YogaFlow are all taught by experienced trainers who want to support you as much as they can and who will motivate you at each session. Hot Mama aims to change the way women think about their health and fitness. Consistently work hard and you WILL see results that go way beyond your body shape!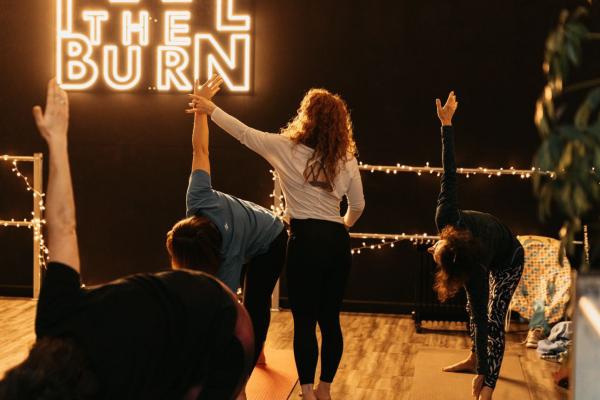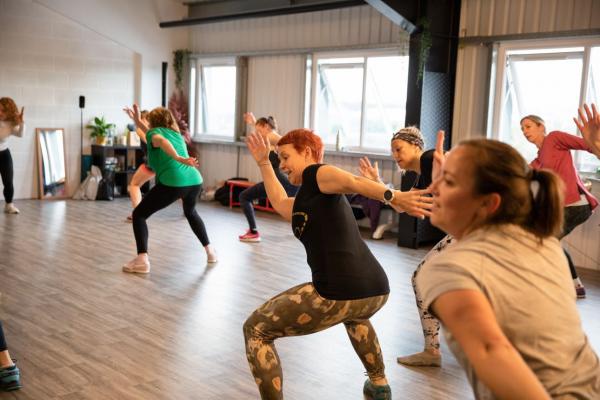 NEW 4 WEEK PROGRAMME STARTS Monday 4th Sept, 2023
SCHEDULE BELOW:
MONDAY PILATES 1945-2015
TUESDAY YOGAFLOW 1800-1900
TUESDAY BARRE SCULPT 1915-2000
WEDNESDAY WEIGHTS 0930-1015
WEDNESDAY WEIGHTS 1930-2015
FRIDAY BARRE (BODYWEIGHT - LOW IMPACT) 0930-1015
1 PRE RECORDED SESSION WEEKLY  TO DO AT YOUR CONVENIENCE 
Choose 2 sessions per week for £45 for 4 weeks
or 3 sessions per week £53 for 4 weeks
PT Packages available which combine both Personal Training & Classes, 121 OR Group
Contact to discuss PT options
Sessions taught by experienced trainers who want to support you as much as they can and who will motivate you at each session