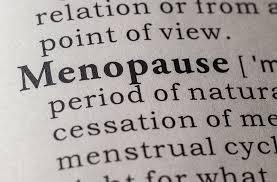 After a lovely bank holiday weekend, I find myself thinking more and more about the peri-menopause and menopause periods (not meant as a pun!) and how it starts to affect us all at some point.  I met with some friends I hadn't seen in a long time and one of them mentioned feeling like they want to swear much more often than before.
This is one of the common 'whispering' moments that can happen to us as we enter the peri-menopausal period.  I call them whispering moments as I find that feelings and thoughts are whispering to us all the time but as we get older, you are less likely to be able to ignore these feelings.  Hence the swearing and the outbursts of emotion.
We feel less control over our emotions, our hormones, our general feelings.  In some ways I think this is quite liberating.  I'm definitely more likely to argue back or stand my ground than when I was in my twenties.  So this can be one of the positive changes that we can experience.  Feeling more empowered, more knowledgeable, more like us.
It's very hard to know which feelings are actually hormones doing their work though.  Lots of women say to me that they don't understand whether they are actually feeling these thoughts, or if they are just experiencing changes in hormones.  There are without doubt, some hormonal changes at play.  But there are also other emotions that perhaps were already simmering under the surface that just need to come out. 
I think it's important to remember that we all have a responsibility to our health.  Whether it's exercising regularly, eating healthily, reducing stress or sleeping enough, providing a healthy body in which to live, is our responsibility.  However, our thoughts can heavily influence our health, aside from what we do for exercise and nutrition.  This is why this peri-menopause and menopause periods can cause such distress.  If we understood whether it is just hormonal changes at play or something that was always there that just needs to come out, perhaps we could deal with these emotions in a more productive way.
Are you having physical symptoms of peri-menopause, such as hot flushes, less regular or completely irregular periods?  Are you feeling more anxious or do you have fluctuating moods that feel uncontrollable at times?  Perhaps you feel that life is becoming less manageable.  We are usually extremely busy between the ages of 35-55!  Is there something you could cut back on?
Our thoughts, decisions and perceptions become realities in our bodies.  Thoughts determine whether we feel happy, sad, anxious, depressed, joyful or just ok.  This is why it's important to work out what is going on.
Tackling issues that cause us stress can really help.  Try writing the issues down and then offering some solutions next to them.  Sometimes just writing these issues down can really help.  
We talk about all of these issues and much more in my Vitality Workshop.  If you are struggling to manage your symptoms, or would just like to know more about these phases of life, this workshop will help.
We discuss food, stress, exercise, changes in hormones, supplements, sleep and everything else in an informal, friendly and positive manner.  Held at the lovely Moonfleet Manor, Dorset, this is an ideal opportunity to come and find out about lots more about these life phases.  
We will also practive Yoga for Menopause, a restorative practice that can help relax and calm you.
Saturday 5th October, 2019 - 10am-1pm £30 per person to include refreshments